Regular boat services link Piraeus with Agistri. The trip with the Flying Dolphin lasts about 55 minutes and arrives at the port of Milos. There is a car ferry service lasting about 1 hour 30 minutes that goes direct to Skala port. Besides the boats that bring you directly from Piraeus, you have the possibility of going from Piraeus to the island of Aegina, which is served with at least 15 trips everyday, either by fast hydrofoils that make the trip in 40 minutes or bigger ships that take 1 hour and 15 minutes. There are frequent connections from Aegina island to Agistri by the "Agistri Express". If your arrival in Aegina does not correspond with the departure of the local boat, then there are water taxis that will bring you to Agistri in less than 10 minutes for an approximate cost of 45 to 50 Euro per trip. Water taxis are available 24/7.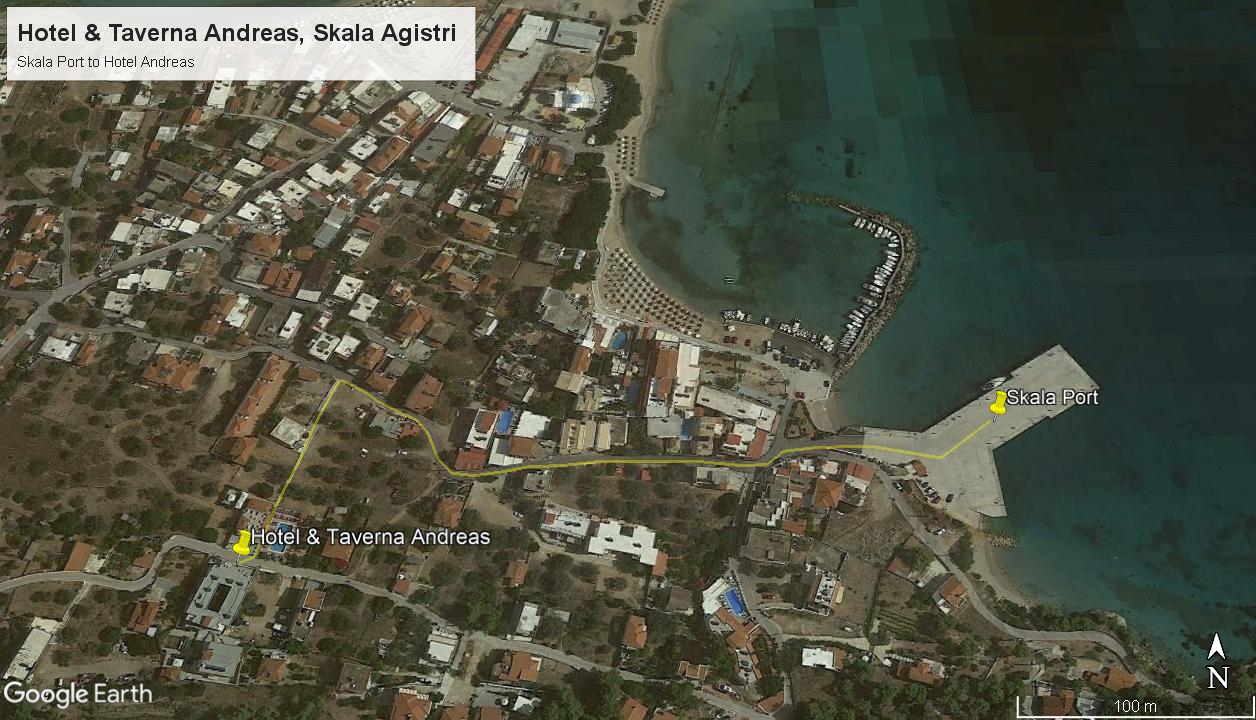 Agistri island views
Agistri is a small beautiful Greek island covered with pine trees and surrounded by blue crystal clear waters in the Saronic Gulf, just one hour from Athens. Agistri is roughly 14 sq. km and due to its size and tranquility it is sometimes described as the best kept secret of the Saronic Gulf, that makes it an ideal resort for those who are looking for a peaceful, quiet and relaxing holiday.
There are three main villages, Skala, Milos, and the agricultural village of Limenaria. Agistri offers a variety of sandy and pebble beaches. On top of that, Agistri island offers hiking and mountain biking experiences through the trails in the forest, where one can enjoy the spectacular view of the Saronic Gulf and visit hidden beaches.

Sights
In Skala, the imposing church of Agioi Anargyroi dominates, with its blue dome. (celebrates July 1).
Zoodochos Pigi, is the Diocese of the island, is located in Megalochori and it is worth visiting for the remarkable frescoes that exist in it. (celebrates Easter Friday and becomes a festival).
Above Megalochori, in a pine forest, are the churches of Agios Pantos and Agios Theodoros.
Our Lady in Metochi will compensate you from her view. You can visit it by hiking.
(celebrates on August 15).Two more churches you should visit are the Church of Agia Kyriaki, located in Limenaria and Agios Nikolaos.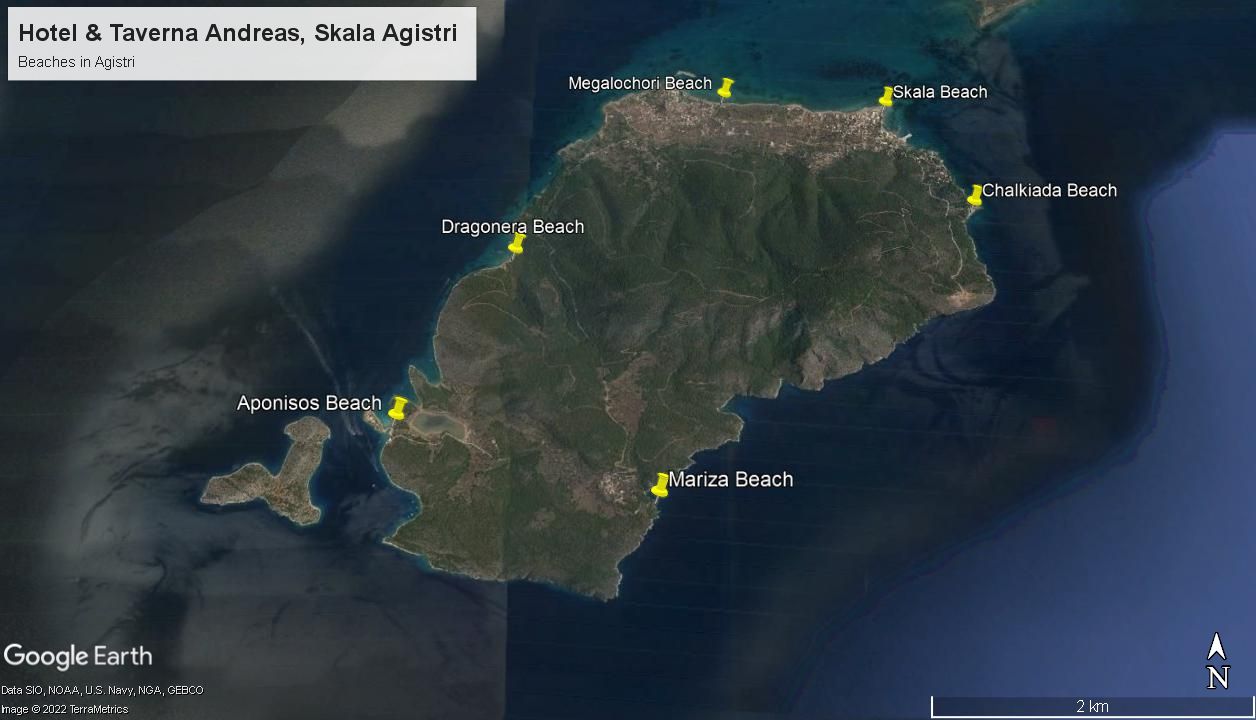 Agistri island beaches
Agistri offers a variety of sandy and pebble beaches along its shoreline with shallow and deep waters ideal for safe swimming, snorkelling and diving. The most popular are the sandy beach of Skala, the magnificent pebble Chalikiada beach, the mystic Dragonera beach and the graphic Aponisos at the western edge of the island.